* This post contains affiliate links.
Here are some of our favorite toys picks for the Holiday Season! Promoting educational and creative play! Check out our reviews and our 12 days of Holiday, where we are giving some of these toys away!
InnoTab MAX offers the best of both learning worlds with access to more than 650 educator-endorsed, age and stage appropriate learning titles as well as carefully cultivated educational Android apps that can be purchased and downloaded through VTech's Learning Lodge® app store. It comes with 15 onboard apps including Premium VTech® Kid Connect, My Magic Beanstalk, Movie Maker, Art Studio, Wonder Cam Max, E-Reader with Story Dictionary and more. Read Our Review!
---
The Beatrix Girls 12 inch Dolls
The Beatrix Girls, Brayden, Lark, Ainsley & Chantel they are a group of best friends who became pop- stars. They empower girls by being positive role models as well as showing girls that with a little hard work, talent, and tenacity dreams are possible. Each of The Beatrix Girls have there own story, style, favorites, and even there own blog! Read Our Review!
---
Dino Hunter UV Night Vision Goggles
Create a night- time adventure of your own with Uncle Milton's Dino Hunter UV Goggles. The Dino Hunter UV Goggles are authentic dual- vision explorer goggles. Uncover hidden dinosaur tracks using UV vision. Search and explore with night vision mode. Use the invisible ink pen to use with the dinosaur track stencil. My friends son wanted a pair of these goggles since his dad had some night scopes. He wanted to join in with his dad – bless him!!
---
Disney's Frozen Snowflake Light Dance
Create a dancing snowflake show and Frozen scenes on your wall featuring Queen Elsa. Watch and see Queen Elsa's powers come to life with dancing snowflake lights that emerge right from her fingertips.
---
Wubble Bubble Ball
Wubble Bubble Ball is a Family Fun Toy Of The Year Award Winner. The 25 winners are featured in the November 2014 issue of Family Fun Magazine. Inspired by his children's wish for a real bubble to play with, NSI President Frank Landi developed the Wubble™ Bubble Ball to keep children's love for fun, active play alive. Wubble has won numerous toy awards, including an Oppenheim Toy Portfolio Best Toy Award, a National Parenting Center Seal of Approval, a Mr. Dad Approved Award, a Parent's Choice Award and the Dr. Toy Best 100 Picks Award and more! Read Our Review!
---
VTech Learning Cartridges
Learn to Write with Cody & Cora
Go on learning adventures with Cody the Smart Cub™ and Cora the Smart Cub™ in Learn to Write with Cody & Cora for InnoTab. Read the e-Book about an adventure Cody and Cora take while writing and spelling words.
Go! Go Smart Wheels Busy Day in Alphabet Town
Explore Alphabet Town with Casey, Paul, Frank and Cyrus in the Go! Go! Smart Wheels Busy Day in Alphabet Town game for InnoTab. Read about their adventure in the e-Book or join the residents of Alphabet Town as they build roads, rescue kittens and more in fun learning games.
---
Britax Pinnacle 90 Booster Car Seat
If you are looking for a brand that is great at making a booster car seat with a harness, look no further than Britax. Their car seat range is amazing. The Clicktight Installation System allows parents to easily achieve a safe and secure installation using the vehicle seat belt throughout the life of the seat, in harness mode, without having to worry about the weight of their child. Side Impact Cushion Technology features energy absorbing cushions on the exterior of the child seat to reduce side impact crash energy by diverting crash forces before reaching your child and providing extra protection for the adjacent passenger.
1.Vtech Innotab Max
| 2.The Beatrix Girls | 3.Dino X Team Dino Hunter UV Night Vision Goggles
| 4. Uncle Milton Disney's | 5. Frozen Snowflake Light Dance Kit
| 6.WUBBLE Bubble Ball
| 7. Learn to Write with Cody & Cora
| 8.Go! Go! Smart Wheels Busy Day in Alphabet Town
| 9. Britax Pinnacle 90 Booster Car Seat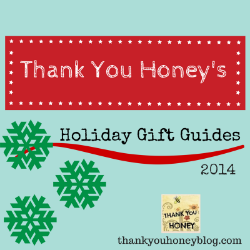 Love this Post! Share it! Sharing is Caring!